Gang War Mafia MOD APK 1.2.3 - Lua Script ROOT
Gang War Mafia MOD is an Android FPS shooting game where you will play with thousands of other players around the world on a battlefield, you can join many servers and play online. The game provides you with many different kinds of weapons and other hand weapons such as knives, katana and more.
Open crates to earn exclusive items using your cash and gold, buy new weapons and upgrade them. Unlock more maps in the game once you progress.
You will play with your team to defeat your enemies, all players are real players around the world. Good teamwork will decide who wins the game, the team with most kills win. Each time you die you will get spawned again and the game will continue.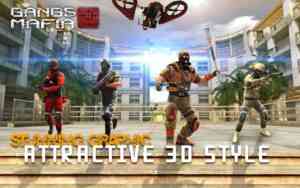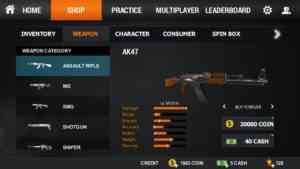 Mod Features
Requires Root
1. No Recoil
2. Wall Hack
3. Fly On The Map
4. No Recoil
5. King Boom
Game Size
49MB
Game Version
1.2.3
Required Android OS
4.0 and up
PlayStore Link
Gang War Mafia
Credits
NA
Last Updated
6th January 2018
Downloads
1,000,000+
How To Install
1. Make Sure Game Guardian is Installed
2. Open game guardian when you are in the battlefield
3. Click the small Play Button you see on game guardian main interface
4. Choose the LUA Script
5. Hit Execute
6. Now Choose the MODS you want to play with
Download Gang War Mafia LUA Script