Last updated on April 17th, 2019 at 10:03 pm
Mobile Royale MOD APK UNLIMITED HEALTH 1.2.3 IGG
Mobile Royale is an upcoming Android strategy online game by IGG, the same developers behind one of the most popular games such as Lord Castles and Castle Clash. The game is only available for Pre-Register for now but you can Download it PLUS with MOD APK free from our site.
Enter a fantasy world once more and build your kingdom from scratch, train your heroes and take them to war against millions of players around the world, Mobile Royale Unlimited Gems is a real-time global online strategy game, so you need to have an Active internet connection at all times.
How cool would it be to have Unlimited Health and Unlimited Damage in the game, well in Mobile Royale you will have just that, you can easily win all the matches and gain high rewards. No need to worry about losing as you will always win each time.
Join clans and trade with goods and resources with your fellow clan members. Build yourself an Undefeatable Army, upgrade them and your defensive structures in your base to protect your city from enemies.
There are 5 races to choose from and 10 clans. There is also a very interesting storyline to the game and many different story scenarios.
You will have everything you need from an online strategy game in Mobile Royale, the graphics and gameplay both are also really good. If you were looking for a MOD of this game then Download it now.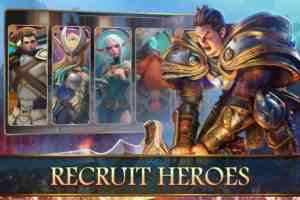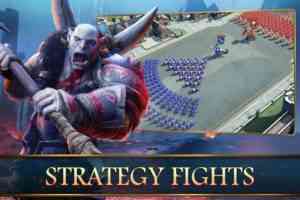 Mod Features
1. ONE HIT
2. GOD MODE
3. ON/OFF MOD
4. NO ADS
Game Size
38MB
Game Version
1.2.3
Required Android OS
4.1 and up
PlayStore Link
Mobile Royale
Credits
NA
Last Updated
17th April 2019
Downloads
NA
How To Install
Download the MOD APK, Install it and play
Extract the OBB zip file inside Android / Obb folder then install the APK and PLAY
Make sure you set MOD OFF during the tutorial, and turn ON MOD after you finish the tutorial.
Download Mobile Royale APK MOD