Fantasy Heroes: Demon Rising IOS HACK 1.2 - JAILBREAK
Description
Fantasy Heroes: Demon Rising IOS MOD is an IOS Action Adventure game by Cloud Games. The Game is a good mixture of Fantasy and Adventure. The game already has millions of players around the world, you can enjoy the story mode and clash with your friends and other players in PVP mode.
You can even team up and fight against others. Collect weapons and other items as well Pets who will help you in the fights. Defeat the demons and other mythical creatures.
Enhance your pets and level up them up to make them stronger. Unlock new weapons and equip them to your hero.
Screenshots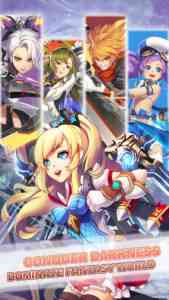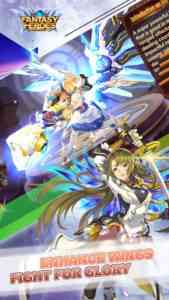 Mod Includes:
Godmode - Enemies deal 1 damage.
One-Hit Kill - Kill enemies with one hit.
Dumb Enemies - Freezes all enemies and AI team-mates.
No Skill Cooldown - Will let you use all skills including pet summoning without it cooling down
Game Version: 1.2
Required IOS Version:
AppStore Link:
Credits:
Installs:
Requirements
Jailbroken iPhone/iPad/iPod Touch.
Any other file managers for iOS. (iFile Recommended)
Cydia Substrate from Cydia
PreferenceLoader from Cydia
Installation Guide:
Download the .deb Cydia File file from the link below.
Copy the file over to your iDevice using any of the file managers mentioned above or skip this step if you're downloading from your iDevice.
Using iFile or Filza, locate the file where you kept the .deb file that you just downloaded
Once you tap on the file, you will then need to press on 'Installer' or 'Install' from the options on your screen.
Let iFile / Filza finish the MOD installation. Make sure it successfully installs the MOD, otherwise see the note below.
Now open your iDevice's settings and scroll down until you see the settings for this cheat and tap on it. If the hack is a Mod Menu, the cheat features can be toggled in-game.
Turn on the features you want and play the game. You may need to follow further instructions inside the hack's popup in-game.