Last updated on November 15th, 2018 at 07:25 am
Clash Royale Dart Goblin – Best Strategies And Tips
Clash Royale have some troops who are very powerful but their only enemy is their low health, Dart Goblin is one of them. In this Guide, we will share some best strategies which you can use for Dart Goblin and we will also share some tips in this Guide.
Dart Goblin is a rare goblin which has high DPS. Max Dart Goblin can give DPS of 207. As I mentioned before the only weakness of Dart Goblin is its low health. Max Dart Goblin has the Hitpoints of 314 which is very low.
However, this great troop has many other great abilities which make him an ideal troop in that category.
Dart Goblin Solo Attacks
Dart Goblin is a pure support troop and he can't survive in solo attacks. However, there are some conditions where you can use Dart Goblin in solo attacks. You can use Dart Goblin with freeze spell or ice spirit. In this case, DG can give enough damage to your opponent tower. In other cases, we will recommend you to use him as support troop.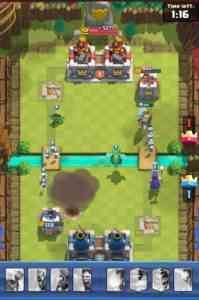 Dart Goblin with Tanks
Dart Goblin only cost 3 Elixirs and it offers great value for the elixir. This troop work well with Tanks and can take out any tower with Tanks. However, you should use Dart Goblin with care because this troop is very fast and you should place it in a way that it shouldn't get in the range of enemy tower before your tank.
The thumb rule is to always place it when your tank is in the range of the enemy tower. Dart Goblin work well with all tanks except Lava hound because ground troops can go for Dart Goblin instead of your Tank.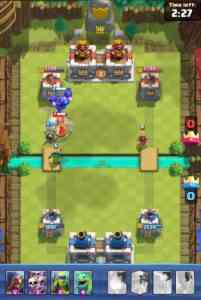 Dart Goblin Range Attacks
There are three troops in clash royale with the ability to execute best range attacks. Princess, Dart Goblin, and Magic Archer. You can read the full guide of Magic Archer and Princess on our website. Dart Goblin have a range of 6.5 tiles which allow him to attack any troops from great range.
However, Dart Goblin have low health but you can place it in a way that it should target the troop without being attacked. As you can see in the pic, Dart Goblin is attacking Fire spirits and wizard without being attacked.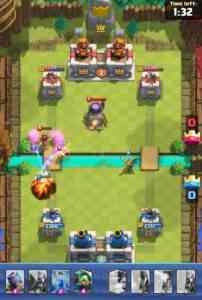 Dart Goblin against Buildings
Dar Goblin's range allows the troop to target the building in the enemy vicinity. Princess and Magic Archer can also do this but Dart Goblin does it better because of its speed and moreover, Princess and magic archer are legendary troops which not everyone has so it's best to have the dart Goblin.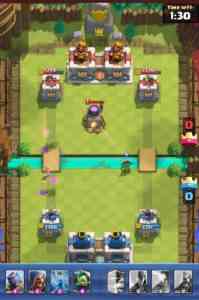 If your opponent deploy building like mortar and X-bow then you should use 2 troops to counter them. One troop will distract the buildings and Dart Goblin will target them.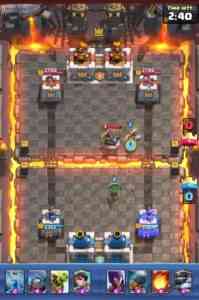 Dart Goblin against Win Conditions
Dart Goblin is an ideal troop to counter the win conditions especially troops like hog riders and miner are very effective so in this condition it is not wise to use the troop like wizard which will be overkill and you can use it for another attacks so in this scenario Dart Goblin is perfect troop to counter win conditions.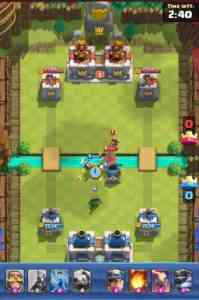 CONCLUSION
Dart Goblin is pretty amazing troops and I feel that Clash Royale should increase the health of the troop. Overall Dart Goblin offer very good package and it is also elixir friendly. We hope that you liked the article if so then don't forget to share it with your friends and clan mates. Stay tuned for more guides, until then clash on!