Ice Wizard Strategies And Tips - Clash Royale
Ice Wizard is one of the most famous troops of Clash Royale and he often visits Clash of Clan at special events like Christmas. In this Guide, we will share how you can effectively use Ice Wizard in your attacks and some basic tips.
Ice Wizard was introduced in the March update of Clash Royale which was the starting days of Clash Royale so basically ice wizard is here since the start.
The concept of ice wizard was taken from the regular wizard which is "THE BEST" when it comes to destruction. No one does it better than the Mighty wizard.
So basically ice wizard is equally awesome as it cousin but he slows down the troops. Ice wizard is a legendary troop so it is pretty hard to get.
Ice Wizard against Tanks
Tanks are effective but slow. Main strategies in the game always involve tanks and troops like Pekka, Mega Knight, Golem, Lava Hound, Giants, even prince and dark prince.
So to counter these tanks, Ice Wizard is the best to stop them.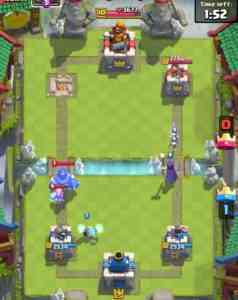 You can easily take out the tank using ice wizard and some additional troops like prince or wizard.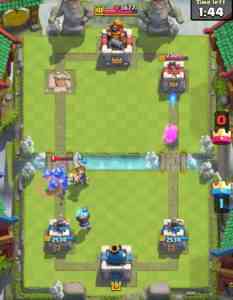 Ice Wizard against Hog Rider
Hog Rider is one of the most effective troops in clash Royale. It is the "Best Win Condition" along with the miner. In the final few seconds, top players use miner or hog rider to take out the tower so, in this condition, ice wizard is the best to counter these amazing troops.
Ice Wizard is also amazing when it comes to defending your towers against any push.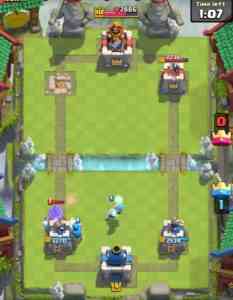 Ice Wizard as Support
Ice Wizard is a legendary troop and his abilities do justice with his legendary status. Ice Wizard plays important role in your attacks and if you place him correctly then he can effectively support your main troop.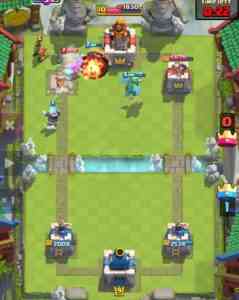 Ice Wizard is also the ideal troop to support your tanks. The ideal combination to use ice wizard will be using Ice wizard with some other support troop like executioner, wizard, dragon baby or Witch along with a Tank in front.
You can use any of the following tanks and regular troops with him for your attacks: Mini Pekka, Valkyrie, Mega Knight, Mega Minion, Dark Prince, Lumberjack, Giants, Pekka, Golem, Lava Hound.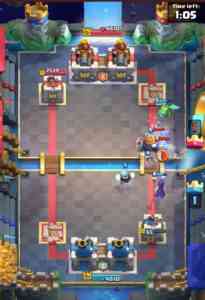 Ice Wizard with his Cousin (Wizard Duo)
Ice wizard work perfectly with any support troop but for me ice wizard is more effective with the Wizard. This might duo can take out any troop or any tower in seconds. If you use tank ahead and use this duo then you can take out any tower.
Ice Wizard against Inferno Tower and Inferno Dragon
Inferno Tower is very effective against tanks so if you are using tank then you should use Ice Wizard because Ice Wizard can save your tank by freezing Inferno Tower. Similarly, you can use Ice Wizard to counter the inferno dragon.
So here are the Tips to use Ice Wizard in Clash Royale
Ice Wizard works best from a distance so if you are using him to counter the tank then always place him at 3-4 tiles distance from him. You can also use Ice Wizard to swarm troops but he doesn't do well against graveyard.
Always use Ice wizard with Tanks ahead because ice wizard has low health.
If you have the ice wizard then make sure to have a regular wizard in your deck because this duo is lit and you will love this duo once you use them in your battle.
CONCLUSION
I hope you liked the article and if so then don't forget to share it with your friends. You can also learn about other troops on our website. Stay tuned for more exciting posts.