Last updated on February 15th, 2019 at 12:50 pm
Royal Ghost Full Guide - Clash Royale 2019
Clash Royale is one of the most popular strategy games on both Android and IOS. Supercell introduced a new legendary troop a few days back which is known as the Royal Ghost.
In this Article, we will tell you how you can use this legendary troop to get the full benefit.
Royal Ghost is a powerful troop and it has the DPS of 135. Royal Ghost also has Area Damage ability of 230. This legendary troop only have 1100 Hitpoints and you can use it with some tanks for better results.
We used the Royal Ghost with our special deck and we were able to win the battle with 1-0 result. We used the Giant Hunter Ghost deck which is pretty awesome and we were able to foil almost every attack by our opponent.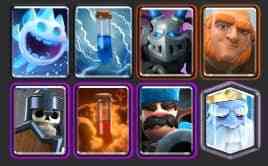 I started my attack with the Giant and Royal Ghost and my opponent was able to foil my first attack.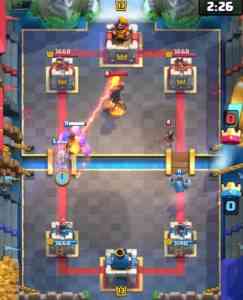 He used Inferno tower to take out the Giant. Royal Ghost destroyed the inferno tower but my opponent used the miner to counter Royal Ghost.
In the meantime I had enough time to launch my 2nd attack which was successful, I used Giant and Hunter who was able to destroy the princess tower.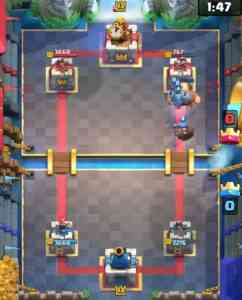 After destroying the princess tower my opponent went into the full defensive mode.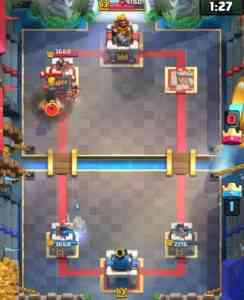 He did the counter-attack on my 2nd princess tower and did significant damage to my tower. I retaliated with Royal Ghost upfront and Giant and Hunter in the back. I was also able to give the significant damage to his king tower.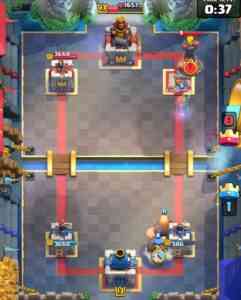 In the final seconds, he was still in defensive mode and the battle ended with a 1-0 win.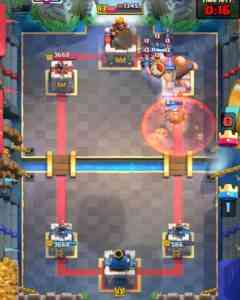 In this battle, the main thing which gave me enough advantage was the defensive behavior of the opponent and elixir management was the key to this win.
Royal ghost did well in defending my side and with the aerial support, he was the best troop in the whole battle. So if you are using the Royal Ghost make sure to have enough air support for him.
The only weak link in this deck is the Giant minion, he is strong but he is slow, you can replace the Giant minion with the Baby Dragon and this deck will become more effective.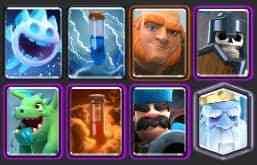 Royal Ghost is an effective troop and his value for elixir is excellent. So if you are using the Royal Ghost on your deck, make sure to follow the following tips:
Use Royal Ghost with a Tank
Use the Aerial support to help the Royal Ghost.
Make sure to have spells to support Royal Ghost.
Conclusion
One thing I noticed that Royal Giant is not good at dealing inferno towers or any strong troops the reason is low health so using Tank with him overcome this weakness and it can get you good results.
I hope you liked this guide and if so then please don't forget to share it with your friends. Also, share your thoughts in the comment section below.