Last updated on February 10th, 2019 at 04:06 pm
Master Royale Private Server 2019 APK
Master Royale is a modded Clash Royale private server with unlimited coins and gems that you can use within the game. You can play with other players who are playing on the same server as you.
The newer version comes with new modes like Friendly Battles, Draft Battles, Live Battles, 2v2 battles.
You can unlock tournaments once you reach level 8 and participate in them. None of the cards will be unlocked for you so you will have to open chests to get the cards that you need.
The server works just fine with the new update and you can join groups and perform friendly battles with your friends in the group.
The server also now have in-game commands that you can use, it's the first clash royale private server to have in-game commands. Check out the commands below.
In-Game Commands
Copy/Write the commands in group chat or group search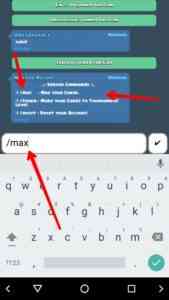 / help - request for all available commands
/ max - Maximizes all cards
/ tourn - equate maps to test level
/ reset - reset all by default
INSTALLATION PROCESS
1) Download the APK from the link below
2) Install and enjoy
Master royale is not a stable server, it will take a lot of tries to make it work.