Last updated on March 6th, 2019 at 04:36 pm
NEVAEH II Era of Darkness MOD APK
5036
Description
NEVAEH II: Era of Darkness HACK is an action role-playing game (APPG) developed and published by EYOUGAME (USS). It is the 2nd installment of the gaming series NEVAEH.
In this game, you will be fighting the monsters and bosses from the Dark World. At the start of the game, you will have a small tutorial where you will learn how to use the controls.
There are basically 3 classes: Berserker class heroes are expert in melee combat and also have high defense, Mage class heroes use the elemental force to attack from great range and Assassin class heroes are extremely swift and have explosive strength to kill the heroes.
The developers have also revamped the entire combat system, now the entire combat is dynamic and you will enjoy the perfect hitfil and it also looks very realistic now.
There are also tons of modes which will make sure that you have the best possible PVP experience.
Now you can simply challenge the players who are offline or you can also play against other players around the world. The new pairing system ensures that both players are on the same level. Now you can also play 3V3 multiplayer matches.
Mod Includes:
1. Mod Menu
2. One Hit
3. God Mode
Work in all
Game Version: 5036
Required Android Version: 2.3 and up
PlayStore Link: NEVAEH II Era of Darkness
Credits: BMT
Installs: 100+
How To Install: Download the apk, install it and play
Extract the OBB ZIP file inside Android / Obb folder then install the APK and PLAY
Screenshots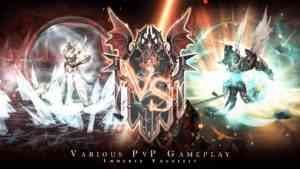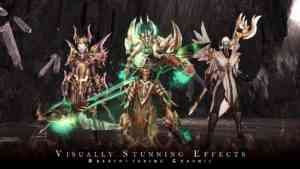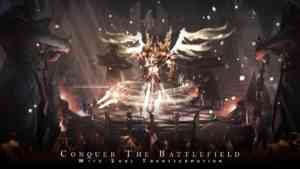 The controls of NEVAEH II: Era of Darkness APK MOD are also well-optimized, you get the standard joystick on the right side and set of buttons on the left.
At the start, you can only use the Attack button and as you will progress in the game you will be able to unlock other buttons. The progression in the game is also very good, by completing the challenges you will unlock the gears, gems, runes, and skills which you can use to cultivate your own mount.
You can also transform your heroes using thunder, fire, ice and other elements with each element have its own advantage and disadvantage.
These transformations can help you a lot when you are encountering Bosses. Overall, the graphics of NEVAEH 2: Era of Darkness MOD are also very good, the characters have great attention to detail and the environment also have realistic look which complements the theme of the game.